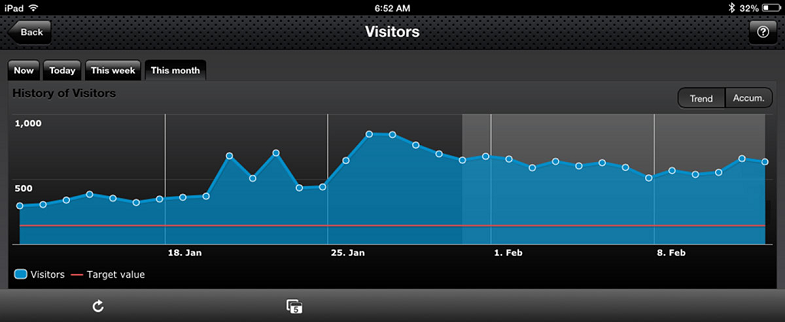 TheHOPEProject.com is our website that streams The HOPE and provides help for seekers in many of the world's major languages. This graph shows our recent increase in traffic.
In the past few months, our traffic has climbed from an average of 300 visitors/day to over 600 visitors/day.
Over 70% of these visitors are coming from predominantly Muslim countries.
In the past month, we've had over 2,000 visitors from Indonesia, the most populated Muslim country in the world. And we don't even have an Indonesian version of The HOPE (but we're working on it).

3 weeks ago, we launched the Farsi version. Since then, we've had over 2,000 online visitors from Iran.
Regularly, we receive 3 types of emails from the Muslim world: 1) those who hate our message, 2) those who want to know more and 3) those who have come to faith after time on our site.
Share