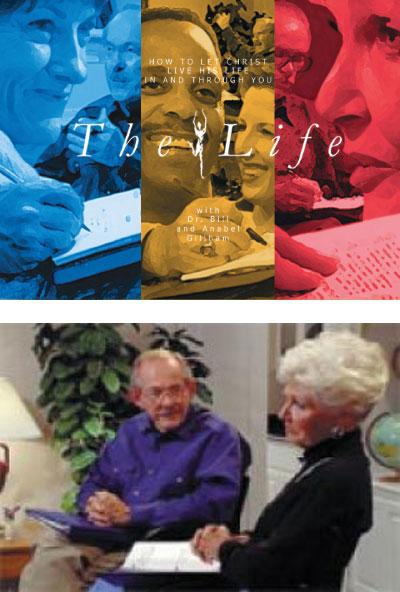 Total Runtime:
11 sessions (30-40 minutes each)
Technical Specs:
NTSC, 4:3 aspect ratio, Stereo sound, Color
Description:
"I have been crucified with Christ; and it is no longer I who live, but Christ who lives in me; and The Life which I now live in the flesh I live by faith in the Son of God, who loved me and delivered Himself up for me." - Galatians 2:20
Have you discovered that the Christian life is not difficult to live? It's impossible! Jesus Christ is the only one who has ever really lived the Christian life, and He is the only one who can live it today... and that is what He wants to do in you and through you!
Bill & Anabel Gillham Maybe you're not a believer and you wonder if Christianity is even relevant. Perhaps you are a Christian and have become weary from trying to live the Christian life in your own strength. Would you like to build a dynamic relationship with Christ and have open, personal communication with God? The Life is for you!
Dr. Bill Gillham is a former professor of psychology at Southeastern Oklahoma State University. Anabel is a former school teacher and the mother of four sons. For more than 20 years, God has used Bill and Anabel to help people understand how to let Christ live His life in and through them. Through their tapes, books, seminars, and nationwide radio program, thousands of people have found freedom and fulfillment. Join Bill and Anabel Gillham and discover what it means to know Jesus Christ as the way, the truth, and The Life.
The Life Series includes:
8½ minute preview/introduction
11 sessions (30-40 minutes each)
A study guide