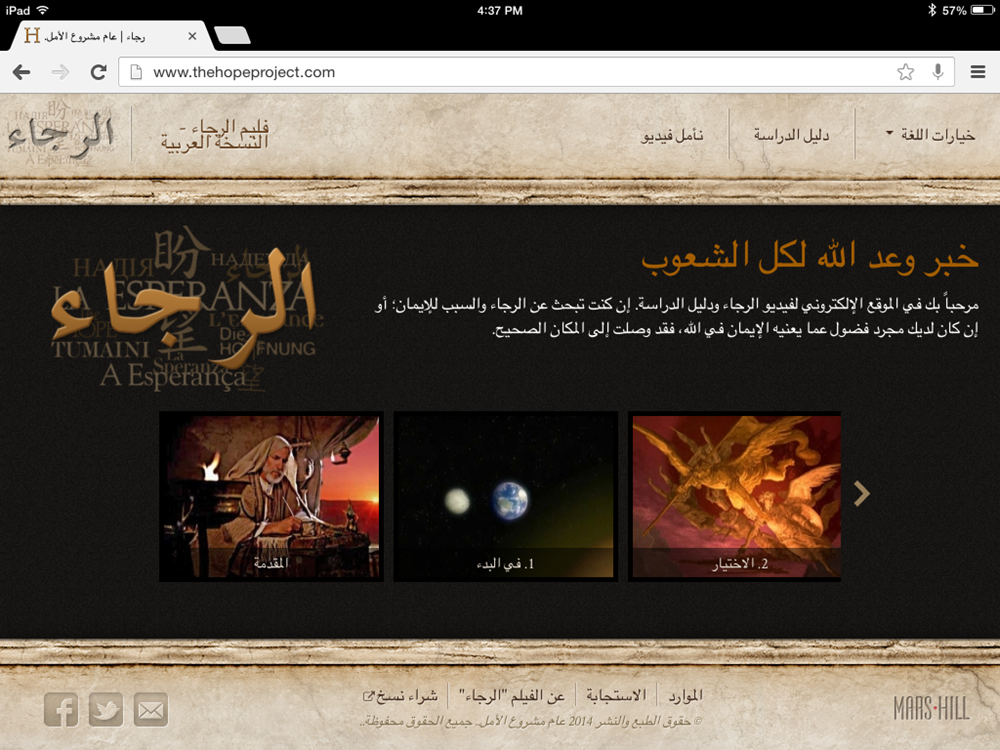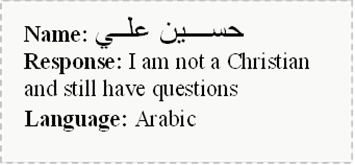 By the end of this year, there will be over 3 billion Internet users worldwide. Searches on Google are now reported to be as many as 6 billion a day. Factor in all the other search engines, i.e., Yahoo, Bing, Baidu, etc., and that number climbs to around 7 billion. As a pop musician once wrote, "Everybody's looking for something." Millions of them are on the Internet looking for truth and hope!
In 2007, we partnered with another ministry, Gospel Communications, to build an Internet portal for The HOPE in English and Spanish. Gospel put a link to this site on one of their sites, the Bible Gateway, and by 2008 we were receiving about 1,200 visitors a day. Later that same year, Gospel decided to close their doors and the Bible Gateway was sold to the Zondervan company who elected not to continue the partnership. The traffic dropped significantly. But within the past two years, God has provided the resources to completely rebuild TheHOPEProject.com. And while we're still working to grow the traffic to previous levels (and beyond), evidence indicates that the Internet ministry of The HOPE is more strategic than ever, going places people can't go.
TheHOPEProject.com provides The HOPE video, a 65 lesson study guide and a means to receive help if needed in 11 languages. It is available on desktop machines, tablets and mobile devices. We are currently receiving hundreds of visitors a day, nearly 80% of whom are coming to the site on mobile devices. But what we find really interesting is that the most used language after English is Arabic. Regularly we receive responses from Arabic speakers. Most of these fall into one of two categories. The first category consists of some of the most profane and vile emails we have ever received. They often conclude with, "there is no god but allah and muhammad is his prophet."
The second category involves emails from people who are encountering the Living God in closed access countries behind the veil of Islam. Responding to what they've experienced on TheHOPEProject.com, they write things such as, "I just prayed to receive Christ," "I want to grow in my faith," "I want to share Him with others," and "I am not a Christian and still have questions." The most common kind is the latter. Our partner, Global Media Outreach, handles most of the response. Worldwide, unprecedented terrifying violence in the name of Islam is actually being used to soften hearts, open minds and turn many Muslims to Christ. These people are hungry for the God of truth, grace, love and forgiveness. And we are blessed to be there for them with an Internet ministry that is not confined by the powers of this present darkness.
In addition to the 11 languages on TheHOPEProject.com, we're streaming an additional 15 languages on YouTube and Vimeo. For a full listing of The HOPE video streams, visit www.hopepartnering.com/hope-online. We're consistently adding new video streams. Please pray for the online ministry of The HOPE!
Share