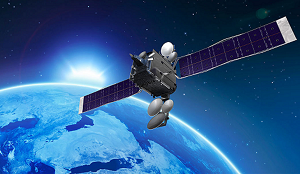 Multiple times a year The HOPE is broadcast throughout the Middle East in Arabic, Farsi, and   Turkish. Each of these broadcasts goes out to tens of millions of households. Our broadcast   partners have secure methods to respond to viewers who have spiritual questions and prayer   requests. Sometimes these satellite programs and responders are the only contact that isolated   believers have with other Christians.
 Time and again our partners get messages from viewers like this one from a man in Iraq:
 "Hi everyone, I'm thirty years old and I've been watching your programs for three months. I've gotten very familiar with Jesus now and feel so happy. I have so much hope for the future! I'm sensing that my Lord Jesus Christ will transform all of my problems and struggles in life to hope and joy. If only I knew Jesus would give me so much joy and hope, I would have gotten to know Him a lot sooner." 
 And, this message from a woman in Iran:
 "It's truly a miracle that I met Christ. I cried to God that we had no resources and we had been kept from the truth. Even after 2,000 years, we are not allowed to choose to follow Jesus. We have to worship Him secretly....praise the Lord a thousand times for this valuable broadcast."
Share
Read More