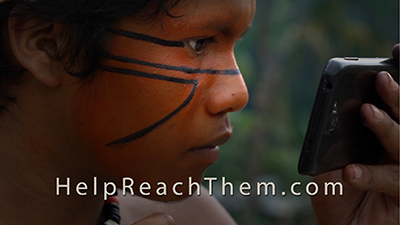 God desires to populate heaven with people from every tongue, tribe and nation. But so many are still unreached! In fact missiologists tell us that, of the world's approximately 16,500 "ethne" (the Biblical word for nations), around 7,000 have yet to be reached with the Gospel!
The HOPE was designed to overcome 4 obstacles to reaching unreached people groups (nations) with the Gospel. Recently, we created a 3.5 min. video explaining how and why. Never before have we stopped our work on The HOPE to create a media piece about The HOPE. But it was time!
God, through His people, is using The HOPE to reach the nations. But with some help, we could do so much more! This video is part of a larger, Help Reach Them, campaign. To seize the opportunities before us, we are in need of key personnel, donors, intercessors, community networkers, social media advocates, ministry partners and more! Please visit our "Get Involved" page at www.HelpReachThem.com to watch our new video and learn about all the ways you could get involved to reach the nations! And please, feel free to share this video with as many people as possible. That is one way you can Help Reach Them!
Share