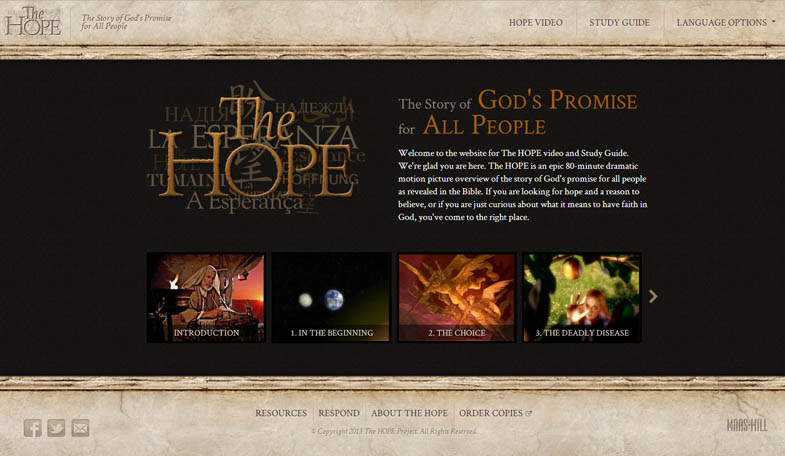 In our 2012 Mid-Year Ministry Update, we wrote about our work on a new HOPE website, available in 8 languages with video, study guide and a means for worldwide follow-up with those who request it. In his poem, To a Mouse (1785), Robert Burns wrote, "the best-laid plans of Mice and Men oft go awry." The Bible puts it like this, "The mind of man plans his way, but the Lord directs his steps." – Proverbs 16:9
To make a long story short, The HOPE website project was marked by complications and delays. In the early spring of 2013, we launched a desktop version of the site, but it had lots of issues and we were still a long way from having tablet and mobile versions. By late spring, we made a very hard decision to start over. By June, we contracted a new developer and in about 3 months we recovered our lost ground and more!  Praise God for His provision and the power to persevere!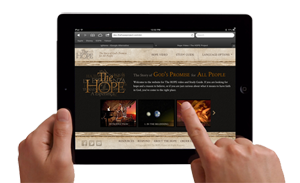 The new site, www.thehopeproject.com was launched in September of 2013, is viewable on desktop and most mobile devices, and provides access to The HOPE video and study guide in 7 major languages! An additional 4 languages have been added to the video options.  Study guides will be added as they are completed.
Share