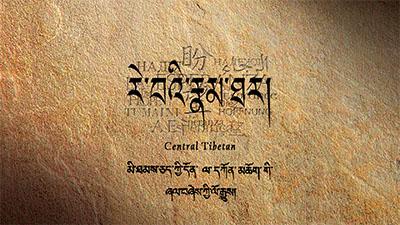 Language:
Tibetan-Central / ཨ་མདོ་སྐད་
The HOPE Version/Type:
Full Length-Original/Off Screen Storytellers
Technical Specs:
PAL, 4:3 aspect ratio, Stereo sound, Color
Description:
No on-screen storytellers. The Tibetan version of The HOPE is the most culturally adapted version to date. Interwoven into the original HOPE footage is a second method of storytelling, specific to the Tibetan culture. This additional dramatic footage incorporates the use of storyboards called "thangkas," as well as native scenes and music.
*DVD includes Central, Kham, Amdo and Mandarin Tibetan audio tracks on a dual layer DVD disc. Mandarin Chinese, English and Nepali Subtitles are available.
Other Versions Available: