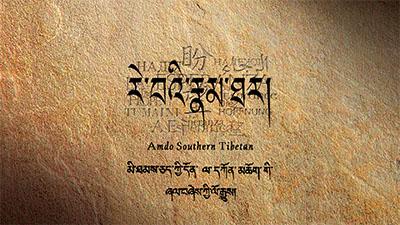 The HOPE Version/Type:
Full Length-Original/Off Screen Storytellers
Technical Specs:
PAL, 4:3 aspect ratio, Stereo sound, Color
Description:
No on-screen storytellers. The movie is centered around a man searching for HOPE. When the man learns of a teacher who is teaching the bible he joins the group to hear the message. The teacher, who uses thangkas, points to scenes from the HOPE then the HOPE film dissolves into that scene then back to the teacher. Also added are dance scenes. All the people are in Tibetan dress. 
*DVD includes Central, Kham, Amdo and Mandarin Tibetan audio tracks on a dual layer DVD disc. Mandarin Chinese, English and Nepali Subtitles are available.